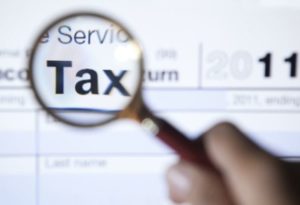 Taxes by definition are contributions imposed by the government on individual income or business profits for state revenue. Paying taxes is a requirement of the law. If you do not pay your taxes, the Internal Revenue Service or IRS — will require you to pay your taxes or else face penalties, such as fines or jail time.
Tax Laws are the legal rules and procedures governing how federal, state and local governments calculate the tax you owe. The U.S. Congress and state legislatures are responsible for creating a majority of the tax laws and frequently update or change them. Tax laws and regulations can be exceedingly complex and are difficult to navigate without professional help.
An experienced tax lawyer can help you many different tax related issues including:
When starting a new business, and need help setting up the proper legal structure.
When preparing an estate plan
When dealing with complicated tax issues
If your business operates in multiple states or countries.
You've been accused of tax fraud, or if you think the IRS is investigating you.
If you want to dispute a decision made by the IRS.
If you owe more than $10,000 to the IRS.
You want to bring a lawsuit against the IRS.
If you feel stressed, confused, or frightened due to a tax situation, our experienced tax attorneys at Brian Webb Legal can help.  We'll provide you with ethical legal counsel that you can trust, and help you through the entire process from beginning to end.