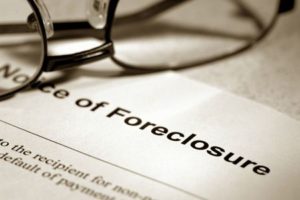 Short Sale – How An Experienced Short Sale Lawyer Help
When a property owner cannot meet their mortgage requirements, a short sale may be undertaken to avoid foreclosure. A short sale is a sale of a property for an amount that is less than is owed on the mortgage. A buyer offers to purchase the property at a discounted rate, yet the lender considers the mortgage paid in full. By accepting a short sale offer, the lender avoids future debts, fees, and losses associated with the property. However, this does not always mean that the lender releases the property owner from the deficiency, or unpaid portion of the dept. Hiring a lawyer to negotiate and oversee the terms of short sale agreement can ensure the release of any future liabilities for the property owner.
Foreclosure – Is An Attorney Needed?
A foreclosure is when a lender attempts to recover the balance of an existing mortgage through a court order, from a borrower who has stopped making payments or failed to meet the payment obligations outlined in the loan agreement. When a home is foreclosed, it is either auctioned off or re-sold by the lender. The previous owner, in the simplest of terms, loses all connection to the house. Having a foreclosure attorney can help the property owner understand all options available, negotiate a deal, or, if necessary, fight the foreclosure in court.
The experienced real estate attorneys at Brian Webb Legal will help you determine whether you can qualify for a short sale, and assess if a short sale is the best option for your specific situation. If so, they will help you make a compelling case to your mortgage company and explain why it should approve a short sale. Our attorneys will provide the lender with the required documentation to substantiate the basis for the short sale.