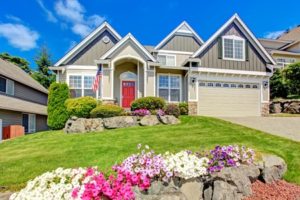 The Attorneys at Brian Webb Legal have extensive knowledge and experience assisting both the buyers and sellers of property in Boise and surrounding areas. We help our clients with all legal aspects of owning, purchasing, or selling a primary residence, vacation home, or investment property.  No matter how simple or complex the residential real estate transaction, we'll help protect you, your family, and your business.
Selling Or Buying A Home With A Real Estate Agent Or Broker
When buying or selling with a real estate agent, a contract is prepared by an agent.  That contract sets forth the rights and obligations of both parties with regard to the sale of the property.  However, even when our clients use real estate agents, they still often seek our legal counsel when buying or selling property.  Our real estate attorneys will negotiate changes if needed, and recommend approval, disapproval, or termination of the contract.
Selling Or Buying A Home Without A Real Estate Agent – (For Sale By Owner)
Some people choose to sell their properties on their own without the help of real estate agent or agency. This is an attractive option for many home buyers and sellers in Boise due to the money they save by not paying real estate agency commissions.  However, it also can expose both buyer and sellers to liabilities and potential future headaches.  When buying or sell a property without an agent, contact Brian Webb Legal and consult with one of our experienced residential real estate attorneys before posting or accepting any offer.
How We Help Protect You!
When you work with an attorney from our office, you'll receive expert creation, explanation or evaluation of your real estate contract. Our real estate attorneys will help you avoid common mistakes, and we'll work with all parties involved and negotiate fair and reasonable terms.