Idaho's Construction & Mechanic's Lien Laws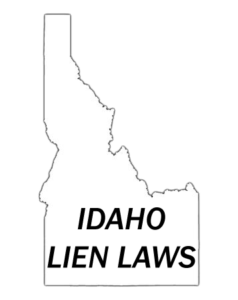 Idaho law permits a person who supplies labor or materials for a construction project to claim a lien against the improved property to secure a payments of a debt owed by the owner of the improved property. As a result of the lien, the real estate or property is used as collateral against the debt.
Idaho contractors have 90 days after the completion of the labor or services or furnishing of materials to file a lien. Idaho has provisions for the release of a lien after the proper filing of a bond.
While filing a lien in Idaho isn't a complex process, Idaho courts are strict when it comes to procedural requirements. Even small errors can lead to nullification of lien rights so it is important to carefully review the requirements, and make sure the lien is in compliance with deadlines and has all the required information. If you have any questions or concerns regarding liens, how to file, or what to do when one is filed against a property you own, please call our offices and speak to one of our real estate attorneys.