Boise Real Estate Attorney
Brian Webb Legal is committed to providing its clients with a wide variety of real estate legal services, including: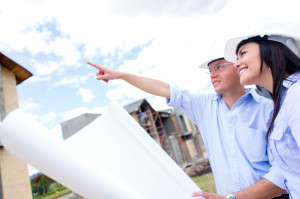 Idaho Landlord / Tenant Law
Residential Real Estate
Commercial Real Estate Law 
Developments
Property Transactions
Short Sales and Foreclosures
Liens
Construction Law
Mortgages
Real estate law can be very complex, and often includes significant financial transactions along with hundreds of pages of documents that need to be reviewed. Whether you are dealing with residential or commercial real estate transactions, it's important to have competent and reliable legal counsel. Real estate law is a very broad field that requires expertise in areas such as easement disputes, foreclosures, injuries, property taxes, neighbor disputes, HOA disputes, deeds, warranties, insurance issues, and many more. Our team of highly experienced real estate lawyers in Boise can take you step by step through the process, and help you understand your legal rights and options.
Over the years, we've handled many cases in every aspect of Idaho real estate law. Our attorneys have an understanding of real estate law that takes decades of experience to achieve, and is something that very few other firms in here in Boise can offer. We'll use that comprehension and expertise in real estate law to protect you, and your best interests. If you are a buyer, seller, developer, investor, contractor, property owner, tenant, or a real estate agent, we can help and protect you with all legal concerns.
Our real estate lawyers represent property owners, buyers, commercial tenants, and other parties in a wide range of real estate-oriented litigation including construction litigation, purchase and sale disputes including disagreements regarding disclosures, real estate fraud, condition of the property and legal uses, quiet title actions, disputes related to easements and encumbrances, and protecting landowners' rights. Our knowledge of Idaho real estate law allows us to handle a broad range of legal concerns.
If you are looking for a Boise real estate attorney, please give us a call today.
 Please call (208) 331-9393 for a consultation today!

Real Estate & Business Attorneys