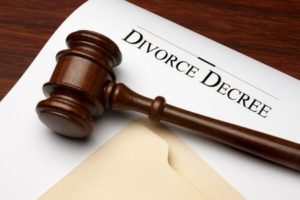 Divorce Lawyer in Boise
Considering a dissolution of marriage is a difficult and emotional experience. The effects of a divorce on your children, finances, and relationships, are long lasting and life changing. At the law offices of Brian Webb Legal, located in Eagle, ID, you'll have an experienced family law attorney guide to walk you through through the divorce process.
You'll have the confidence of being educated, feeling prepared, and knowing that your best interests are protected.
Below are just some of the important issues that we will help guide you through:
Child Support & Custody

When children are involved in a divorce, having an open line of communication between both parties is essential to resolving parenting disagreements and conflicts.  Our experienced family law attorneys can help keep emotions in check and minimize negative effects on the children. In Idaho, the court may grant joint physical custody, joint legal custody, or shared custody based on what the court deems to be in the best interest of the child/children.   Physical custody is time spent parenting, and legal custody involves education, religious, and medical decisions.

Fair Distribution Of Marital Assets & Debts

Idaho is considered a community property state. Which means that if the parties cannot come to an agreement, all property and debt that was acquired from the date of marriage until the divorce is final, will be split equally by the court.  The division of marital assets and debt can get very complicated, which is why having an experience divorce lawyer is so important.

Alimony/Spousal Support

Money is one of the most common arguments during a divorce process.  Below are some of the consideration used to determine if or how much one spouse must pay to the other after a divorce:

Prenuptial agreements
Income earning potential
Time needed for education or training necessary to find employment
Age
Length of marriage
Current income(s)
Marital fault of each party
Physical and emotional conditions

Restraining Orders

Often times during a divorce, restraining orders are requested to protect against threats or actions by another individual.  At the law offices of Brian Webb Legal, we have years of experience in both filing for and against restraining orders.   We do not take these orders lightly, and when appropriate we help defend our clients against false accusations.
If you are considering a divorce, and would like professional legal guidance, please give Brian Webb Legal a call today (208) 331-9393