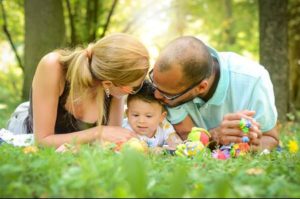 If you are thinking about adopting a new member into your family and are unfamiliar with the process, consulting with an adoption attorney is a great place to start.  We understand the magnitude of the decision and our adoption lawyers will help you do it right. Our family lawyers specialize in adoption and can give you confidence throughout the entire process.
Adoptions laws have evolved over the years presenting both new opportunities and new challenges for those looking to adopt and for those giving up a child for adoption.   Our experienced adoption attorneys can file the appropriate paperwork, and appear with you during adoption court proceedings.  We help you understand Idaho law, or other state-specific laws and regulations, and how they apply to your specific case.
Some common questions related to adoption law are listed below:
What rights do biological parents or grandparents have after the adoption?
What happens if a biological parent changes his/her mind after the adoption?
What is considered an illegal adoption?
What is required for an international adoption?
Do internationally children adopted by U.S. parents automatically become U.S. citizens?
How is an adoption legally initiated?
Answers to these and any other legal question regarding adoption are just a phone call away. Call one of our experienced family attorneys to schedule a meeting. (208) 331-9393