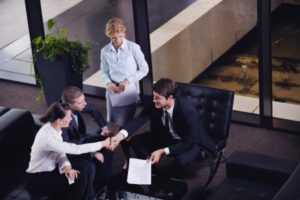 It's common to partner up with friends or family to start a new business here in Idaho.  When first entering into these partnerships it is hard to imagine things ending up in a dispute.   However, disputes and disagreements happen in business, which is why we recommend having an operation agreement.
What is an operating agreement?
An operating agreement is an agreement among members of an LLC, that details operational, financial, and managerial rights, responsibilities, and expectations.  It details buy-ins, buy-outs, compensation, and other important factors that can help businesses stay on the right track.
Does the State of Idaho require an operational agreement?
No, The state of Idaho does not currently require an operational agreement to form an LLC, however, it is considered a best practice, and we highly recommend creating one.  This agreement will help avoid future conflict and legal trouble among the parties in a multi-member LLC.
The business attorneys at Brian Webb Legal can help you draft your operational agreement so that it is clear and understandable for all members.
Our attorneys counsel clients to include include details such as:
Procedures, compliance, and voting.
The process of negotiation or mediation when conflicts emerge.
Compensation, benefits, stocks, non-compete and confidentiality agreements.
Breach of fiduciary duty, insolvency, bankruptcy, commercial debts.
Business equipment sales and purchases.
Interpretation and enforcement of partnership and shareholder agreements
Buy-ins, buy-outs.
and much more…
Business disputes among friends and family can become bitter and devastating not only financially, but emotionally as well.   A good attorney and a solid operating agreement will go along way in avoiding those disputes and facilitate business growth.
If you would like help creating an operational agreement for your business, please give us a call.